Fist Puncher Halloween Steam Update

October 24, 2016


The classic brawler Fist Puncher is back with a Steam Halloween update! We've added three new playable Halloween-inspired characters who are ready to kick, punch, and stomp through the violent streets of San Cruces and deliver a frightening dose of justice. Play as the maniacal Murdering Clown, the brain-eating Bath Salt Zombie, or the pumpkin-headed Samhain.
All three new Halloween characters are fully unlocked in the Steam PC version of Fist Puncher.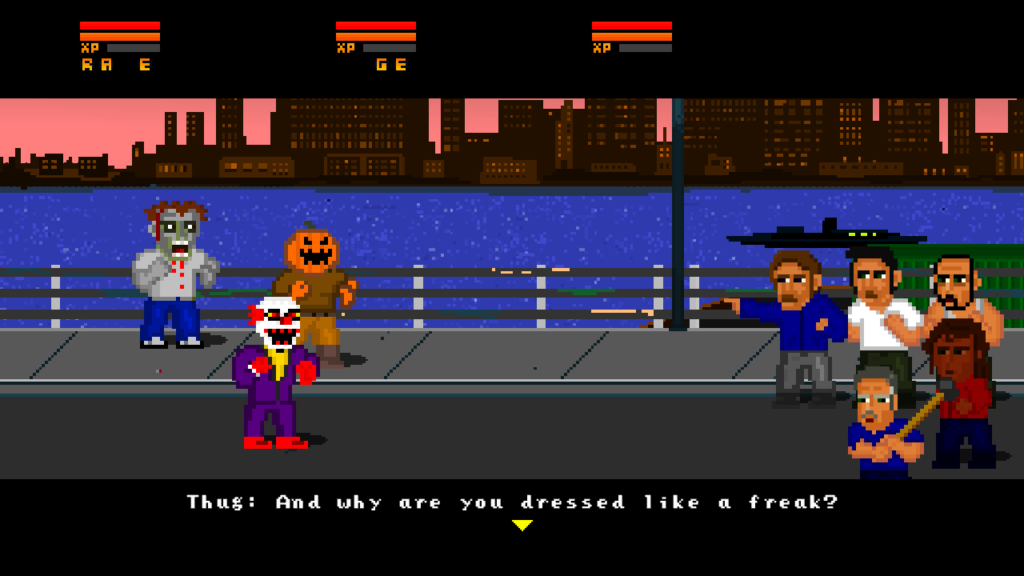 Final Fleet early access v. 1.2 is out

October 6, 2016


We just released our 2nd early access update to Final Fleet, our two handed VR space shooter. We have a laundry list of improvements in the works (persistent mode, more enemies, better onboarding, expanded upgrades), but we'll be taking a breather in the next week to attend Steam Dev days. In the meantime, take a look at Final Fleet on Steam.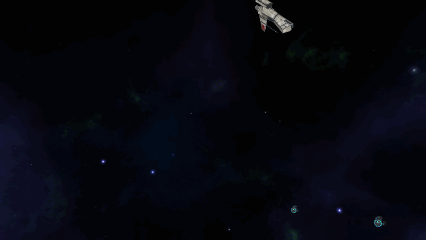 Reagan Gorbachev Supreme Leader Steam Sale

September 13, 2016


The Steam President's Day Supreme Leader Sale is live and packed with a litany of games where you get to play as possibly-benevolent-maybe-ruthless world leaders. If you haven't had a chance to pick up Reagan Gorbachev, our Cold War stealth puzzler, then here's your opportunity. We're in the sale at a whopping 50% off!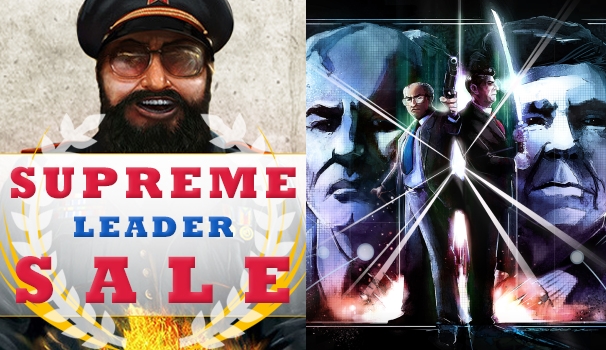 Final Fleet out in early access for Steam VR

September 8, 2016


Final Fleet is now available in early access on Steam for the HTC Vive. Final Fleet is a two handed, room scale VR space shooter, where you build an interstellar fleet and attempt to protect it against overwhelming odds. Final Fleet is feature complete and fully playable. Gamers can expect more content to be added throughout the early access period. Check it out on Steam.

Final Fleet Steam VR trailer

September 2, 2016


Labor Day news! Our newest game, Final Fleet, will be released into early access on Steam this September (final release date coming soon). Final Fleet is a Virtual Reality space shooter that puts you in control of the universe's most powerful starships. Build and captain your fleet as you blast your way through alien lines. Final Fleet is an HTC Vive exclusive title.

Final Fleet coming to Steam VR

August 28, 2016


Teaser Alert! We're working on a new game! It's a Virtual Reality space combat shooter called Final Fleet. We'll be bringing an early access version to Steam VR in the near future. More info coming soon!

Play Pals Play Reagan Gorbachev

June 8, 2016


With over a quarter of a million views, the Play Pals Let's Play of Reagan Gorbachev is one of the most popular videos of one of our games. Cool to see people being entertained not just by playing our games, but by *watching* other people play our games! Oh, internet, we love you!

Reagan Gorbachev is LIVE on Xbox One and PC

February 24, 2016


We're excited to announce that Reagan Gorbachev, our fast-paced, top-down action-stealth shooter, is now available on Xbox One consoles and PC via Steam and the Humble Store! The year is 1986. Cold War leaders Ronald Reagan and Mikhail Gorbachev have been kidnapped by militant extremists. Once rivals, now the iconic presidents must set aside their differences, loosen their ties, and prepare for a blood-soaked battle. Armed only with their fists and samurai swords and poison darts and pistols and shotguns and fully automatic assault rifles and grenade launchers and miniguns and some other guns – sneak, slash or shoot your way through 32 levels of chaos in time to save the world from nuclear Armageddon. Reagan Gorbachev can be played by one player or two players local co-op, and is priced at $9.99 USD on all platforms. Rated M by the ESRB and PEGI 16.
Reagan Gorbachev on Xbox One
Reagan Gorbachev on Steam
Reagan Gorbachev on Humble Store
View the Reagan Gorbachev press kit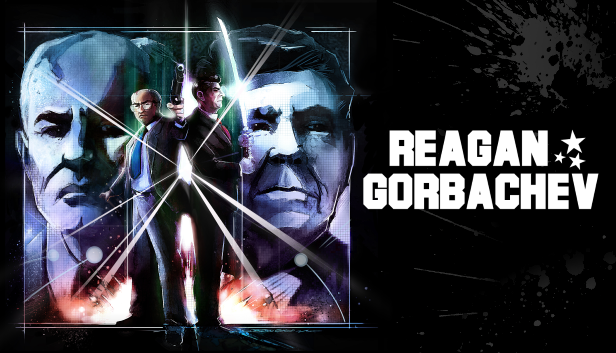 Older Blog Entries >>