Design3 Interview from GDC

April 21, 2014


We had some time at GDC to yap it up on the expo floor with the friendly people from Design3. We talked about our upcoming game Reagan Gorbachev, Fist Puncher, working with OUYA, making games in Unity, and a bunch of other fun stuff. Click below for the interview.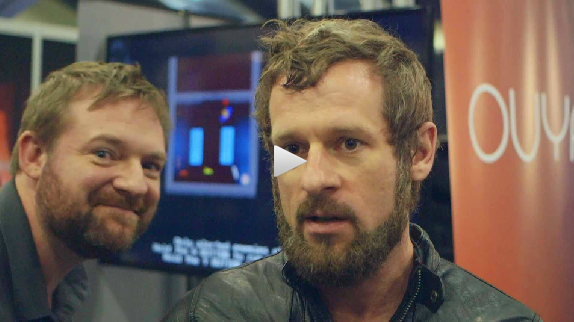 A Couple of Podcasts

April 18, 2014


Before we forget, here are a couple of podcasts that we squeezed in the past few weeks. First up is a Press Pause Radio podcast. It's a sort of GDC cool down chat that we recorded on the last day of the Game Developers Conference in San Francisco. We've been friends with the gang from Press Pause for a couple of years so it was nice to finally grab some time and rap about games with their crew.


The second one is from Go For Rainbow – Jake sat down and talked about OUYA, Fist Puncher, and our upcoming game, Reagan Gorbachev. Enjoy!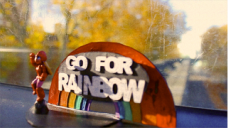 GDC Belated Wrap-Up

April 17, 2014


Things have been crazy since GDC – we've been working hard to meet milestones for Reagan Gorbachev and wrapping up Mac and Linux ports for Fist Puncher. All of this is a weak excuse to say so we haven't had much time to blog about the show. Anyway, the show was, as expected, a blast. We spent 3 days exhibiting Reagan Gorbachev with the folks at OUYA, and we were right in the company of a bunch of slick titles (Duck Game, Amazing Frog, Broken Age). Here's a brief write-up from GamesBeat about the upcoming exclusive OUYA titles.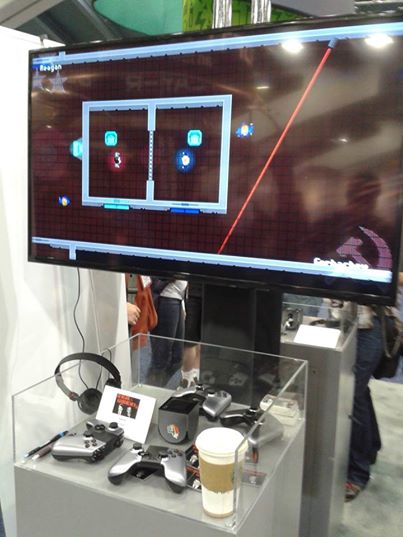 As usual, we got gobs of great feedback and hundreds of people played the first prototype of Reagan Gorbachev. At present the game is coming together as an amalgamation of quick burst action and top down stealth – a sort of "Super Meatline Miami". We're currently in the process of starting a complete art overhaul so in the next couple of months we'll start leaking screenshots. In the meantime, we'll be in the trenches making games!

Fist Puncher coming to Mac and Linux

April 16, 2014


Good news for Mac and Linux users – we're wrapping up ports of Fist Puncher for both platforms, and they will be released in the upcoming weeks on Steam. Fist Puncher is published on Steam by indie-superfriends Adult Swim, and the port was done with the help of Ethan Lee (the brains behind the Mac and Linux port of amazing games like Fez and Super Hexagon). So Mac and Linux users, keep your eyes glued to the Fist Puncher Steam page, and we'll have more news soon!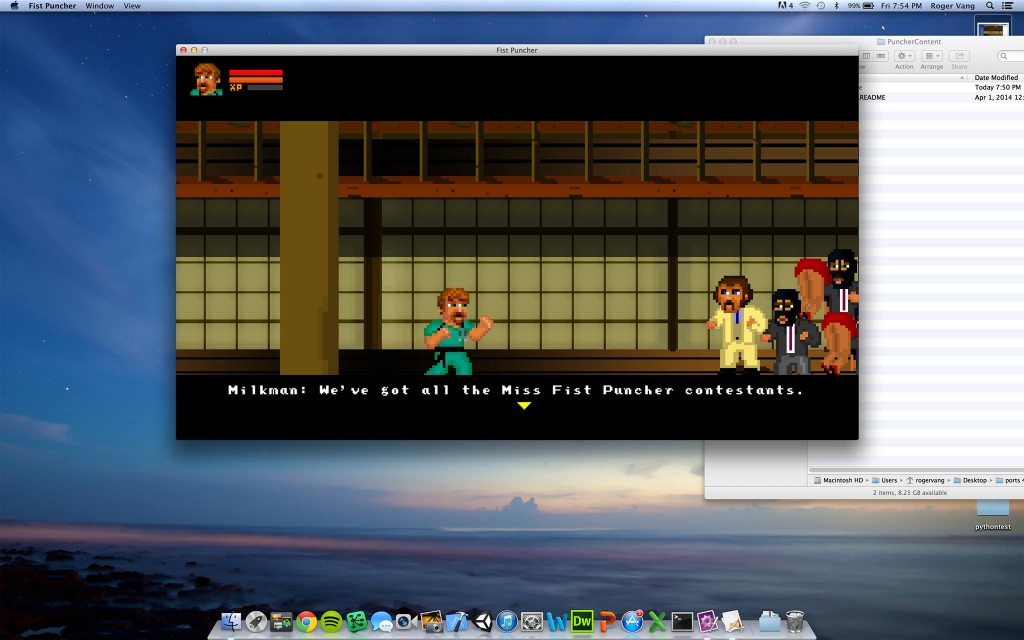 Reagan Gorbachev at GDC

March 17, 2014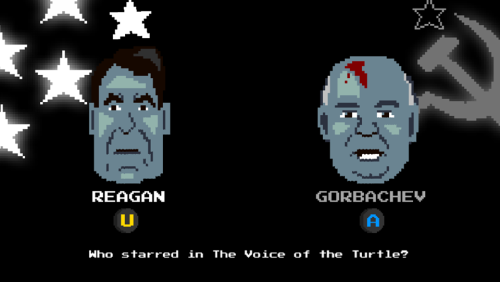 Our newest game, Reagan Gorbachev, will be on display at this week's Game Developer Conference here in San Francisco. Reagan Gorbachev is a top-down, cooperative stealth game set in a 1980s alternate timeline. Players take control of both of the 20th century leaders and must use their unique skills to battle through dozens of levels. We'll be showing off Reagan Gorbachev in the OUYA booth in the main GDC exhibition hall. Here's the current demo schedule if you want to stop by to kick the tires on our new game or just get some stickable goodies.
Wed: 2-6pm
Thurs: 10am-2pm
Fri: 10am-3pm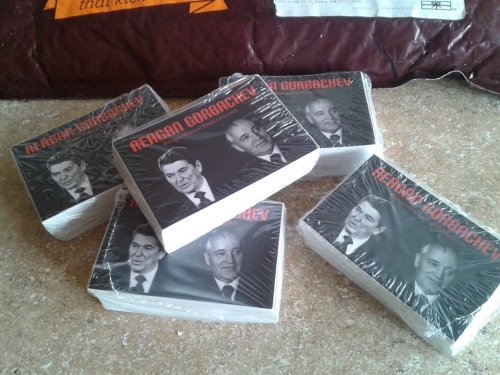 OUYA Dev Blog

March 14, 2014


Jake wrote an OUYA blog post on Fist Puncher and supporting indie consoles. Warning: parts are dark, but surprisingly faithful to reality (the gluten free pretzel thing is probably not real). We'll have updates this weekend on GDC and our upcoming game Reagan Gorbachev. Stay tuned.


Fist Puncher: Meet the Beekeeper

March 4, 2014


Celebrate March by jamming some bees down the throats of villains (or whoever gets in your way). Play Fist Puncher on OUYA.

Fist Puncher is Live on OUYA

February 25, 2014


Fist Puncher is now live on OUYA. I think it's safe to say that this is the first true brawler to hit the indie-friendly micro-console. We've packed in all the same great punch-kick-jump-tase action from the PC and Xbox releases and added 2 new characters for the OUYA release. So if you're burnt out on running around fictional Swindon in Amazing Frog or trying to park that damn truck full of chickens in No Brakes Valet, then pick up some Fist Puncher and head over to stripper town and dole out some justice.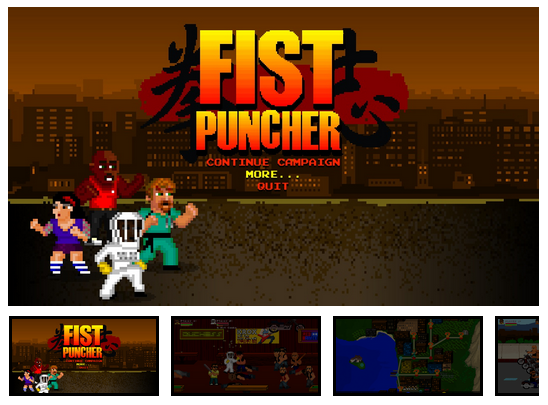 Older Blog Entries >>