Washington's Wig Released on iOS and Android

March 30, 2015


3 years ago we competed on The Next Game Boss, an IGN/YouTube game development reality show. We ended up winning The Next Game Boss by creating Washington's Wig, a quirky, irreverent runner set during George Washington's historic crossing of the Delaware River. From the beginning Washington's Wig *felt* like a mobile game, and naturally we intended to release it on both iOS and Android. However, with Fist Puncher and then Reagan Gorbachev in the pipeline, we never found the time to port, publish, and market another game. Until now, that is. We're happy to announce that Washington's Wig is now available for iOS and Android! Washington's Wig features multiple play modes, a cast of cute dogs, and a little bit of U.S. history (but not that much so don't worry). Washington's Wig is completely free and can be downloaded from both the App Store and Google Play. Enjoy!

Team2Bit OUYA Game Bundle!

March 19, 2015



Great news for OUYA owners. Fist Puncher & Reagan Gorbachev are now available for the price of 1 with the new Team2Bit OUYA Game Bundle! Finally, for the price of a single game, you can have Ronald Reagan swing a samurai sword and Dr. Karate kick a naked tweaker in the face. Power up your OUYA console for more details.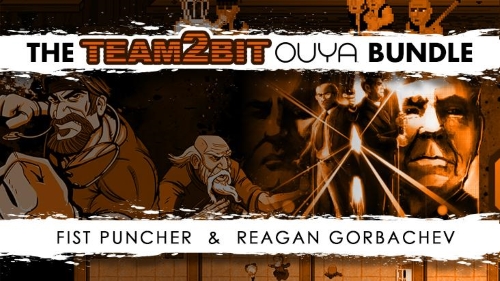 Reagan Gorbachev coming to Xbox One

March 6, 2015


It's true. After a successful run on the OUYA console, Reagan Gorbachev will next be coming to Xbox One. Reagan Gorbachev is a cooperative, action-stealth game set in an alternate 1980s timeline. Control world leaders Ronald Reagan and Mikhail Gorbachev as they battle through dozens of grueling levels and fight their way to freedom. We'll have more information about release date and new features in the upcoming weeks. Stay tuned!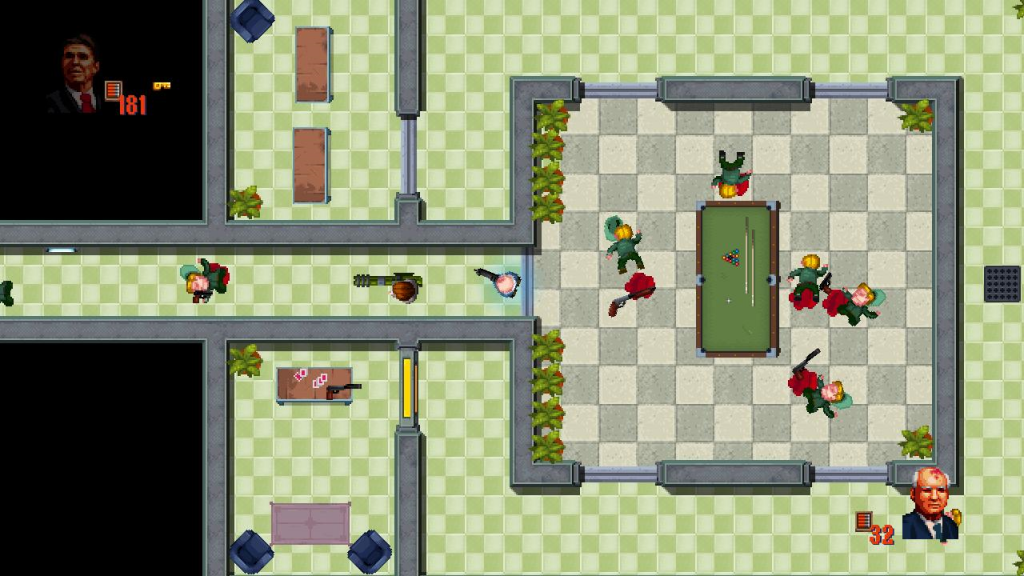 Ghost Volta Interview

October 30, 2014


We sat down for a quick interview with the good folks at Ghost Volta to talk about our studio and our latest game, Reagan Gorbachev. Read the interview if you want to hear us sound all professional and what not.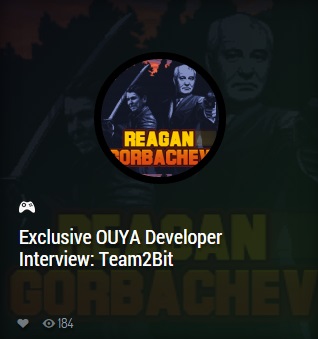 Reagan Gorbachev Out Today

October 21, 2014


Our latest game, Reagan Gorbachev, is out today on the OUYA console. Reagan Gorbachev is a top-down stealth game for one or two players. Set in a 1980s alternate timeline, historical icons Ronald Reagan and Mikhail Gorbachev have been kidnapped by militant extremists during their famous Reykjavík Summit. Armed with everything from poisoned darts to katanas to high-powered rifles – sneak or slash your way through dozens of deadly levels in your quest for freedom. Available NOW on OUYA.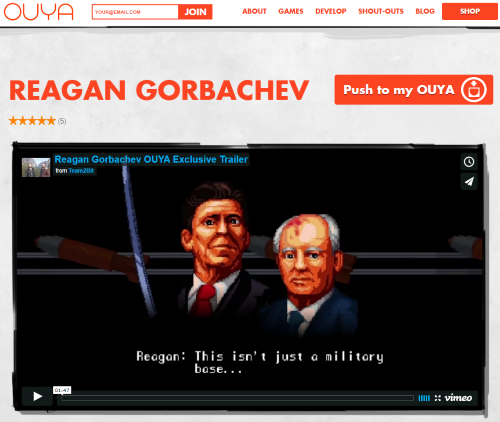 Reagan Gorbachev at IndieCade Part 2

October 10, 2014


The first day of Reagan Gorbachev showing at IndieCade is now over. The sun was blazing hot, the sweet tea was flowing, and gaming pals were everywhere. For those that missed it, here's a terse (twitter-speak), image-based overview.
Reagan Gorbachev is showing at IndieCade in the OUYA booth: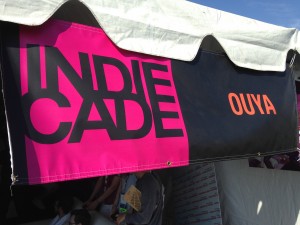 Why OUYA? Because they're a small, caring group that loves games and helped fund Reagan Gorbachev: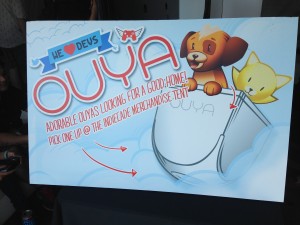 OUYA supports all sorts of other rad games. Personally, we're big fans of Amazing Frog and Duck Game.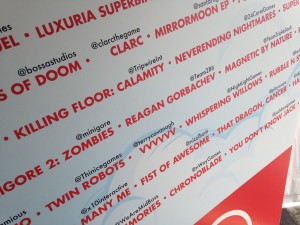 We had awesome marketing art done for Reagan Gorbachev by the talented Fred Gago: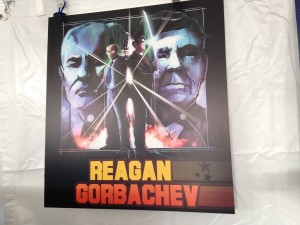 Reagan Gorbachev will be hitting the OUYA on October 21st: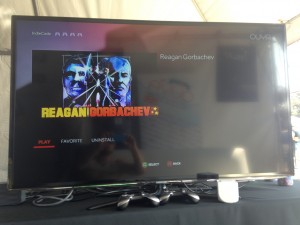 Complete with guns and swords:

No, it's not an educational game, but you might something (no guarantees on this one):

These guys played Reagan Gorbachev at IndieCade. They we're better friends after the experience (maybe):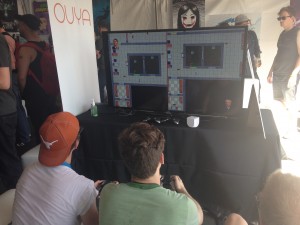 Reagan Gorbachev at IndieCade

October 6, 2014


Great news! We'll be bringing Reagan Gorbachev down to IndieCade later this week in sunny Southern California. You'll find Reagan Gorbachev in the OUYA booth with some other swell titles. Come check it out if you'll be at the festival!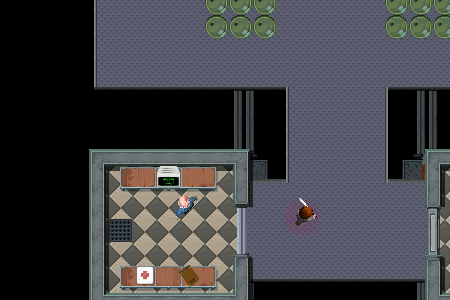 Reagan Gorbachev coming soon to OUYA

October 1, 2014


October is here, and that means it's time to stock up on candy corn and apple cider. It also means that our latest game, Reagan Gorbachev, will be out later this month on the OUYA console. Reagan Gorbachev is a dystopian '80s stealth game featuring two of the twentieth century's biggest icons: Ronald Reagan and Mikhail Gorbachev. Check out the trailer below, and we'll have more updates soon!

Older Blog Entries >>