KID JUSTICE: The Kid could best be described as a vigilante child prodigy. Like many gifted children, he faced endless schoolyard taunting and harassment. For years he ignored the teasing, but one day they pushed him too far. He snapped and threw the class bully out of a moving school bus. Normally it would be against protocol to find a child teamed up with a group of street warriors. But Kid Justice is a beast. He can handle himself in a rough situation.

Take the reins as Kid Justice FIST PUNCHER as he and his allies power their way through level after level of classic brawling action. Time to stick it the bullies of the world with some good old fashioned fisticuffs.
Pre-Order Fist Puncher on Desura - own the game for life and play the alpha NOW!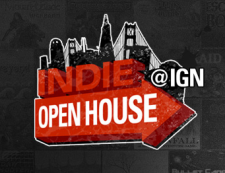 We're proud members of IGN's Indie Open House 2012 graduating class. A program that helped support and nurture indie game developers.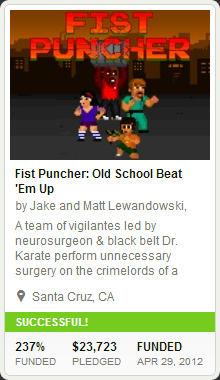 Thanks to everyone who donated to our Kickstarter campaign. The final pledge total was far beyond our funding goal. We're excited to get back to working on Fist Puncher and making it the best game possible.

Watch us compete as TEAM FIST PUNCHER on Season 1 of the IGN .START network program THE NEXT GAME BOSS